>> april 19, 2013
Very excited to be playing a benefit show for Salariin Cambodia on May 27th, at the Elite in Langnau! A long-awaited return-to-Bern show and I am completely thrilled. Check out the official website of Salariin Kampuchea here and come join us!
---
>> april 19, 2013
*Fault Lines Tour update... and correction!*
(Regensburg at the LEDERER: photo Gino Wurl bildermacher.org)
Hello everybody!
This message comes to you from Herne, Germany... another blissful stop on the roads of the tour! So far we've played our hearts out on eleven stages and there are many, many more great dates to come!!
Just added: a private concert here in Herne, for June 14th... check the full tour schedule here on the tourdates page!
... and please note this correction: I had accidentally changed the date for our night in Graz at the Scherbe to May 1... please fix it back in your calendars!
The correct date for our show in Graz is *May 31st*, at the Scherbe (http://www.scherbe.com/)... can't wait to get there and play you these new songs!
In the meantime, my profound thanks to everybody who has been there along these first shows of the tour, and of course to the good people who have made the shows happen... you mean the world to me!
Alles bestens and see you out there guys! Stay healthy and happy,
[truly, Morgan]
---
>> march 16, 2013
Greetings from Nova Scotia my friends!
So much good vibe around and it has been a busy and thrilling road across the nation. Tomorrow, I'm onto a train to Montreal and then to Toronto...
Meanwhile, I am counting down the minutes to Frankfurt on the 28th! Then of course it is into my darling Ruhrgebiet and a cracking night for Georg and his people... hope to see some of you at the Mausefalle in Bonn!
Please check out the Fault Lines Tour dates, on the tourdates page... there are surely new details there and I know for a fact that there are a couple dates still to come... you can always cross-reference these dates with my Facebook page, or at all times email me at the contact page.
Best of these days to you and thank you for inspiration and support as always!
---
>> february 27, 2013
Things are getting pretty crazy as I prepare to leave Vancouver and settle abroad... all the while bursting with excitement for this coming tour! Thank goodness for people like Torsten who are making things happen all the while, as I run like crazy. Like this fantastic little map of where we will go on the Fault Lines Tour! So amazing to look at it and imagine a million memories that go with each stop, and each stretch in between.
Current as of today... please still check in with the tourdates page for the latest latest! (more updates of Kiel, Hamburg and others around the corner)
Best of these days to you, from the beautiful coast!
---
>> february 3, 2013
Check out the very latest *Fault Lines Tour* updates... thrilling new nights getting added every week!
Can't wait to get out there and plug in (or unplug)...
Wishing you and yours a beautiful start to February and see you soon!
---
>> january 19, 2013
Greetz everybody...
Unbelievable... it's finally arrived... the day of the demo vote!!
It's time for me to extend my latest works to you and get your votes on which ones you think should be on my next album. I love this process so much and I thank once again the many people who voted last January, on the 'Latitude' demos... you were the reason that this vote tradition all started!
(...and you shaped a damn great record)
So just like last year, I am asking you to choose your favourites from my new demos, and so choose the tracklist of my new album.
This next album will have ten tracks, and by the end of February you will have as many as 22 songs to draw from!
(Type it out at any time; vote directly to info@morganfinlay.com)
The first posting today will be nine demos, and on February 16th I will launch at least another nine for you.
They are only minute-long clips but I predict that they will at least give you a good taste of what's to come. Of course, the songs still are very much in the demo stage and I appreciate you keeping this in mind as you listen!
When the nine most popular songs are clear, I will choose the tenth song from the ones that did not get enough votes, to round out the tracklist.
In the end of February I will post a final call for votes and make the tracklist announcement on March 2nd.
But you can vote any time after today!!... just even a shortlist of early votes is fun to get and I will be counting each one.
So please type your list of choices into an email, and send it to me at: info@morganfinlay.com
Credit where it's due; please join me in welcoming back to the room for this latest musical adventure, the tremendous talents of Marlow Holder on bass and Brendan Hamley on drums! More player announcements to follow.
No more delaying; click on the tab up on the left *LISTEN TO THE NEW DEMOS HERE, or click through here, to check out some of what we will hum together in 2013. Such an exciting and humbling time for me... thanks for being involved!
[truly, Morgan]
---
>> january 10, 2012
* date announcements! *
>> Please remember to check this page again, once in a while since this is only a first draft schedule and there are numerous more dates to be announced-- also some things WILL move a bit still-- thank you!
>> (if you don't see your town, but you live in Hamburg, Osnabruck, Bochum, Kiel, Ljubljana, Villingen, Stuttgart, Regensburg, Zurich, Dortmund, or Dusseldorf hold on to your hats because we have something coming down the pipe for you!)
>> fan of the living room concerts and want to have your own? still room to make it happen... contact us! click here
01/4 - Herne, house concert tbc
06/4 - Bonn, Mausefalle
08/4 – Bremen tba
09/4 - Mainz, Kulturcafe Uni Mainz
11/4 - Erlangen, Strohalm
13/4 - Berlin, Milchmithonig.de feature show milchmithonig.wordpress.com
15/4 - Reichenbach, Laden 16 tbc
16/4 - Bochum, Nachtschnittchen www.nachtschnittchen.de
17/4 - Bochum, Nachtschnittchen www.nachtschnittchen.de
20/4 – Zagreb, Croatia Domus
27/4 – Leipzig house concert tbc
28/4 - Chemnitz, Kwartirnik tba
03/5 - Nienburg, Nienburger Kulturwerk
13/5 - Datteln, Nachtschnittchen www.nachtschnittchen.de
18/5 - Neuenkirchen Vörden, house concert
19/5 - Balingen, Sonnenkeller
24/5 - Berlin, Meuterei CONFIRMED
26/5 - Berlin, underground unplugged basement show tba
27/5 - Bern, benefit for Salariin Cambodia at the Elite
31/5 - Graz, Scherbe
01/6 – Wuppertal, house concert
06-12/6 – Tallinn/Tartu, Estonia tba
16/6 - Berlin, house concert CONFIRMED
20/6 - Heidelberg, house concert tba
22/6 - Köln, Rubinrot
24/6 - Herne, Nachtschnittchen www.nachtschnittchen.de
---
>> january 1, 2012
Morgan Finlay featuring Midnight Walker and The Whiskey Nobles
January 9th, 2013
Cafe Deux Soleils (cafedeuxsoleils.com)
2096 Commercial Drive, in East Vancouver, BC
8pm to 11pm.. 5$
Come one, come all!.. my last official date in Vancouver for quite some time... see you there!
---
>> december 31, 2012

Thinking about you as the clock winds down on a brilliant year... and gets set for January!
Writing this from the studio in East Van... we are still three hours away from the ball drop here and a switch is about to be flipped... without sounding too crazy and ominous it is true that once again, things will never be the same.
And that's a good thing!!.. 2012 was definitely a huge load of fun (ohne sheiss) but come on-- let's get i

nto 2013, without delay.
There will be special dates, punctuations in this next 365 days that will mean so much to me and will again change my world; I hope that you will join me and the community to shape them! Now, it's time to get back to the bubbly but first... I am announcing the first three boxes on my calendar that will resonate throughout the year... please mark them off with me!
> January 5th

: ... this Saturday I will post

the first batch of dates for my next tour

!!

which will take place

*between April 2nd and June 24th*

. You surely know how THRILLED I am to get back on the road and come to your town!!.. Tour #7 will take me from Bonn to Zagreb, Bern to Tallinn and all points in between. We return to some of the warmest rooms I know, and are excited to break into some new ones! Tammo has been hard at work coordinating it all and still more stages keep loading in... this is a fantastic feeling. Look for the newsletter and posts here on

morganfinlay.com

and on my

Facebook page

, coming up five days into this fabulous new year!
> January 9th

: ... my

show at the Café Deux Soleils

!!

.. the coolest, most Morgan Finlay venue in this great city of Vancouver. (Click

here

to see how to get there) Opening things up on Commercial Drive will be Midnight Walker, and leading into my set will be The Whiskey Nobles, a dirty 'southern-Canadian' blues project that I have fired up with my friend Nic Rivela. For my part, I will check in with the songs we know and also debut 'Fault Lines', 'Dust' and 'Lover CTDHL'; there will be heart, soul, giveaways... and some very special news. (No, I'm not having a child)
> January 19th

: ... launch date of

the second-annual Finlay song vote

!!

Finally, I get to post the songs that I have created in the last six months, expose them to you and see which ones you like best. Having you have your say, last year for the first time ever, was one of the most inspiring processes of my life and I simply cannot wait to do this again. I am working day and night to bring them to a presentable point, with the help of the first few musicians who will grace my next record. I will post them to

morganfinlay.com

and the voting lines will be open *until Feb 1* to give you ten full days to choose the tracklist of my next album.
Alright, that's it-- let's get at it!! I can't wait to see you out there, hit the stage to play you these songs and get your input into the next album... what an exciting time!

Wishing you a very Happy New Year and thank you as always for support and listens,
[yours truly, Morgan]
---
>> december 25, 2012
Dear friends... and Finlay family!
It's the time of the year where I gather my thoughts and wishes, for you... I can never really capture every essence but I think it's important to try.
I wish you a very Merry Christmas, and some beautiful moments in the company of your most special ones!
Heartfelt thanks to all who have supported me and interacted with my songs in this last year... thanks to you (and lots of new friends!), the Latitude Tour last spring was my most delightful and successful tour yet. We were together, we engaged and shared, all this on some of the best stages I have ever known. The Inner Circle swelled, and the MF community tightened up.
Now that the New Year is inches away, there are quite a few things to announce, especially for the first six months of 2013!!.. keep it locked here.
(the January newsletter comes to your inbox on New Years' Day!... also follow updates on Facebook and here on MF.com)
More than anything, this note is to remind you of the positive impact you have had in my life; in listening to my songs, by sharing them and coming to hear them in person, you are taking ownership of these songs and bringing the stories even closer to home. My gratitude runs deep, and I am enjoying a more connected feeling with my musical nature than I have ever had in my life.
I wish you health, awareness and peaceful moments with yourselves and with the world around you. See you soon!
[truly, Morgan]
---
>> november 2, 2012
Who wants to be left out of a vote?

Warm greets from the streets of East Van...
Voting season is upon our American friends this week, and since the rest of us have heard tons about it, but cannot participate-- I've got a couple little votes just for you!
Tammo and I have begun building the next tour, and this has brought about generating new promo materials to send out. Bringing me to our first, quick and painless vote--
* for your favourite new Morgan Finlay promo pics! *
I've posted a batch of images recently taken, to Dropbox and I would really appreciate it if you would help me decide which ones will best represent me in 2013! Dropbox is quick and easy, AND you don't have to download anything if you don't want. The pictures are clearly numbered and a speedy email to "info at morganfinlay dot com" will let me know which ones you think are the best. Come on out!
If you would like to have a say, please simply write to me at "info at morganfinlay dot com" or send a note through the contact link on the left of this page, and I will send a Dropbox invite to your email address. It's just that easy! The second vote is of course, on...
* a fresh new round of demos! *
... exhilarating! This vote will take place in the first week of January and there will be another reminder about this in my yearly holiday mail-out, around Christmas. So keep those votes at the ready!
That's it for now. Next up, it's off to Los Angeles for me for ten glorious, sunny, inspiring days at the end of November... my personal goal is to write 2 songs a day while I am there, and I will be doing some cowriting as well. Expect a nice pile of songs to choose from as the New Year kicks in, for the tracklist of * a brand-new EP * that I will launch online in March 2013, just before the next tour!
All details and various inspirations , as they happen will naturally be posted to MF.com, and my Facebook page... this is also where we will begin to post the tourdates in January as the road draws nearer!
Can you believe how fast these days are flying by..?!
THANK YOU very much for getting involved!.. you, listener and friend, are my guiding force. Please vote!
Health and happy times,
[from Morgan]
+ down home: morganfinlay.com + video town: FinlayTV
+ simple songs: morganfinlay.bandcamp.com
+ the book we're reading: Facebook
+ hear your MF here: LastFM and Jango and Soundcloud
+ official fansite: alongtheroad.de + ATR on FB: Sway's FB group
+ retail: CDBaby.com and iTunes
+ my brands: Seagull Guitars and D'Addario Strings, and Dayton Boots
>> october 26, 2012
Already so deep into the fall season, and with Tammo charging ahead in Osnabruck with plans for 2013, well it's time to plan for Los Angeles.
photo © 2012 Marco Grimm
I actually pull into the city late on a Saturday night and we'll see what that brings for a first night's worth of inspiration in LA. I'm (scheduled to) crash in nice places in Wilshire, Venice, West Hollywood and Santa Monica which at least will be a load off my mind.
I've given myself a simple goal; to write two songs a day, one happy and one sad. This puts me on track to write 18-20 songs on this trip, which is totally not impossible. I thrive on new situations and it is a fact that I have known from my tours and travels, that no matter where you go you take your home situation with you. Sad? but true.
So even when there somehow might not be material coming to me from my surroundings, I can count on a blend of past experiences and emotions to come ringing from the burning streets into my psyche.
Meanwhile the fine folks at SESAC/SOCAN have so kindly offered to coordinate some writing sessions while I'm down, and it will be thrilling to match minds with local perspectives. It's all about writing!
I love to write on transit, as I've mentioned before and I will come into the city on the bus; I couldn't find a reasonable flight and gave in to Greyhound (shudder). This will give the arrival a little more grit...? and give me reason to sleep on the first night (31h ride).
All this leads to one thing... a large pile of demos for fans to vote on for the first release of 2013, on January 1!
You will be with me along every sunny street my friend... head up to like and watch my Facebook page for thoughts, and of course keep an eye on this home site for latest 2013 news. Ready now? Get packing...
---
>> september 29, 2012
Well, after a remarkable summer time, it's time to pull out the raingear and buckle down. I've got lots of ideas floating around, and I want to run some of them past you. So here... an autumn newsletter to get you up to speed!
For starters, as some of you know from Facebook I have been writing my head off in the last couple months and while of course this is an unpredictable thing, there is a strong current of creativity that is carrying me. I am exploring feelings and memories every day and I feel like I am learning about my craft more with every page.
Anyways, I can't wait to see what you think of all this new material!!
So it is, that on the heels of the *great* participation in the last song vote (for Latitude) I am inspired and excited to choose the next tracklist in this way again.
==> On January 1, 2013 I am going to post as many demos as possible to Soundcloud, where you will be able to stream and vote on the songs that you like the most! The winning cuts will form a three or four-song EP that I will release online on March 1, 2013. More details to come as the year draws to a close. Now speaking of releases...
...back to IndieGoGo for a minute! It has been one year since the success of our campaign, which changed my life and career and brought us all closer than ever before. I am still feeling the effects... and still fulfilling perks!
==> One of the perks that seven people bought, was for me to write them a song... this was a terrific challenge for me and I have two songs left to go; I thank each of you for patience as I wanted them all to come out right. I am very happy with the outcome, and I will be talking to each of the people that I wrote for, to ask about releasing their songs on something of a 'fan-tribute' mini-album. Stay tuned for an update on that one!
(ps. in the next while-- release date TBA-- comes a wicked hardcore cover of Allez Allez, by my friend Marco Grimm and his band Save The Embers. Fans who like to thrash-- you are gonna love this!)
==> To other news now; the road! The timeframe of the next outing (which will see us in at least four countries) has officially been roped off and it will take place *between April 2nd and June 23rd.* Tammo has already begun bringing dates onto the calendar and we would LOVE to include you in this part of the process too!
==> If you would like to have a personal, customized Morgan Finlay living room concert, for a few of your friends and family-- or the entire neighborhood!-- then now is the time to throw a date out and tell us how you would like it to look. My booking agent Tammo can be reached at tammo at morganfinlay dot com and he will be happy to find a date that works for you! Please just drop a quick email or you can of course email me, and then I will initiate things. Some of the most special nights of song have happened in people's houses with a few friends... and yours could be next!
Alternately, if there is a venue that you have maybe imagined me playing, that you think would suit me and my sound please also raise your voice!.. we are always looking to travel further and I love to sing for new people.
==> On to something that is *entirely new* for MF: remixes! We will be putting my entire catalogue of songs up for remixes and mash-ups this fall, and just like the Latitude videos that were shot by the fans for the fans, the chances to try your hand at a mix are up for grabs!
So if you enjoy remixing songs or have thought about just playing around-- maybe you have a vision when you hear a certain song/a certain line?-- just send me a message and we will get you what you need. I can't wait to see what comes out of THIS idea!
==> Lastly, I am very excited to be taking a trip to Los Angeles in the end of November, to do some writing, meet some people and gather inspirations... and you will be with me! If you have any LA tips or ideas that could help, please let me know...
Thanking you as always for your support and listens, and wishing you smiles and peaceful thoughts til we meet again.
[best of Morgan]
. home base: morganfinlay.com . video base: FinlayTV
. together at last: morganfinlay.bandcamp.com
. the social network: Facebook here and at Sway's FB group
. air waves of MF: Soundcloud and LastFM and Jango
. yard sales: CDBaby.com and iTunes
. official fansite: alongtheroad.de
. faves: Seagull Guitars, D'Addario Strings, and Dayton Boots
>> september 12, 2012
What a summer of energy and SUNSHINE this has been out here in the city by the sea! It has been unforgettable and even though we can't go back-- I've got a full writing book of notes and scribbles, and a bag of jpegs.
With the leaves drifting out of the trees and down on to our paths, it's time to launch the autumn season with an announcement... yes!
Click back on September 29th for details. And meanwhile, enjoy the summer's twilight... hold on to it as long as you can!
>> july 14, 2012
Tonight! at the Prophouse Café... a long-awaited return to the stage in Vancouver. We play, we relate, we sip terrific coffees in a fascinating venue... all starting at 8pm sharp. See you there!
---
>> july 8, 2012
What a wonderful time this East Van summer is turning out to be! Hope you are having a great one too.
Next up for live shows, comes the very cool Prophouse Cafe next Saturday, July 14th! Show starts at 8pm, and will end at 10pm; entry is $5. And there will be a special secret bonus for all in attendance! Come on down and be with us...
Next up for our little Latitude album and tour, is actually one of the last ways that fans can have their say in the shaping of Latitude; it's a final vote, on your favourite tour videos!
The album's 'big push' has rolled to a still but the songs and the energy live on; these videos capture some of the best moments. Check them out when you have a few minutes, and like up your favourites! All on FinlayTV (YouTube) of course.
Meanwhile, wishing you a great summer season, everywhere you go!
---
>> may 24, 2012
Gitta Schnier has sent me a batch of images that she took at the Zauberkasten in Bochum, on April 4th... roll your cursor along the menu on the left to view her stunning captures, in 'book one' and 'book two'!
---
>> may 13, 2012
Tonight, the *best of the best* of the Latitude Tour pictures, created by the fans, are UP!! It's been nearly one month since I've returned to East Vancouver from the road, and it has been a rush of activity and emotion... and excitement that is already building towards the next tour (spring 2013)!
photo Martina Dreher
The media that was produced by everybody along the road-- through 17 stages, 21 towns, 21 days-- was overwhelming and took a long time to gather and edit; even now, there is great stuff STILL coming in. (We will post these latest media as they arrive; stay tuned)
The final count was twenty-eight fans and friends who took pictures, shot videos and took audio recordings of my performances.
Tonight, I am posting the first phase of the MF 'media gallery'... the quality images that were taken through my sixth European tour. Scroll over the links on the left, then find a date or a city that you want to look at... then simply tab through the pictures!
And by the way... of course you can listen to your faves on this fancy new player widget I have (to the right).. but don't forget that you can always listen to full streams of all of the songs of 'Latitude' (and 'Shifting Through The Breakers', and 'Everything Will Work Out Right') on Bandcamp... http://morganfinlay.bandcamp.com/... in fact, there are even three free downloads there, one from each record.
Thanks go out now and forever, to the wonderful people who took these images and who supported me through the tour and beyond... you are my family and you have done me the greatest honour. I do this for you.
Without further ado... click on the week-by-week tabs on the left for images from the 'Latitude Tour', and spread the word!
[best of the season! from Morgan]
photo Klaus-Dieter Sturmeit
---
>> april 30, 2012

A charming piece about Latitude, by Carolin Pröger in this month's issue of a cool Berlin blog called Serendipity Magazin... thank you very much Caro!

http://issuu.com/serendipity-magazin/docs/serendipity_april2012/7
or go straight to the serendipity-magazin.de website here:
---
>> april 6, 2012
A touching piece from Thomas Richter, for the Kiel newspaper; bullets to come.
---
>> march 28, 2012
OK! Finally able to update my site from the road... technical difficulties.
Having an unbelievable time out here, playing great stages and sharing songs and stories with fantastic humans.
* If you are looking for the latest updates, they are usually up on Facebook here*... if for no other reason than that it is quick and easy!
Come and check it out and join the MF-FB community... hope to see you out there!
[the best from Morgan auf tour]
---
>> march 13, 2012
Time to go! Can't wait to see you out there my friend...
---
>> march 6, 2012
New review my friends! Read what Alexander-Lars has to say about our Latitude and the success of our IndieGoGo campaign, on Kein Kunstler... thanks for the writing Alexander and see you in Giessen!

---
>> february 25.12
It's been four months since we emerged from the IndieGoGo campaign, to pay for the making and touring of Latitude. What a rush that was, every step of the way.
Go ahead and check out the Latitude Step-by-Step tab for the latest updates on where the money from our succesful IndieGoGo campaign is being spent!
And cruise over to IndieGoGo.com or check out FinlayTV to re-live the whole thing...
---
>> january 30, 2012
Many thanks to Sascha at milchmithonig.de (Berlin) who has written about Latitude!.. check out his review and comment for a free copy of the album. (English version up there too) See you at the Meuterei sir!

---
>> january 1, 2012
the sounds of forward motion
January 1, 2012: 'Latitude'

,

Morgan Finlay's fifth album, officially released today
Greetings my friends on the occasion of this fresh new start!
Raise your glass--or your chai tea latté-- to 2012; to the next year of life, fabulous life; to you, and today; to 'Latitude'!
This update is all about what's happening around the release of my fifth album... because there are a lot of little wheels rolling in a surreal kind of harmony, and I want to acknowledge them as a group. Plus of course, the more that I share the music and then we share it (THANK YOU!!), the more that people get to hear this album and pass the songs along... the more wind the album gets in its little sails.
Below is a list of ways for you to interact with 'Latitude', enjoy the music and help spread the word. Please let me know if I've missed your favorite platform/site...
---
the songs!

This album was a process completely cobbled together in love and support, from fans and friends alike. It completely changed the paradigm of possibility for me personally... and I certainly am not looking back.
The musical group that came together was a dream and I think you will agree that the performances of Dean Drouillard, Mike Olsen, Marlow Holder, Brendan Hamley, Katheryn Petersen and Jake Roeder each bring their respective songs to a higher level.
The album is by now, live and up for listening + viewing + picking up, 24/7 on
>> Bandcamp here, and >> on CD Baby here
iTunes and a bunch of others will follow in the coming weeks.
I love both Bandcamp and CDBaby!.. but I do want to let you know that Bandcamp is special for three reasons:
1. it's the place to pick up the Latitude album booklet, and even see inside;
2. you can get 3 free downloads ('Good Will Running', '(in)Security' and 'zensong'); and
3. all the lyrics from Latitude are on display!
Of course, it is simple and slick too which is a bonus.
The Latitude booklet itself is a stunning gallery of the talented work of photographer Dominik Dunsch, and in yet another first for me and my music, we have worked together to pair each song of mine with an image of his, making the album still more visually integrated. A profound thrill for me. Have a look!
the spring tour! (March 17 - April 7)
Three years after my fifth European tour drew to a close in Luzern, I am finally heading back onto the road!! This wonderful exchange of music and stories and soul, plugging in and sharing these songs, that I have grown to miss so much, will start again in just a few weeks, really... and it's thanks to fans who contributed on IndieGoGo! I must say that this tour finds me in better shape than before, mostly regrouped, and with a stack of new stories.
Tammo Jansen did a tremendous job of slinging the tour dates together, and the result is 17 shows in three weeks, through two of my very favourite places to be on earth; Germany and Austria. The full schedule of shows is on my site and I really hope that you will find at least one of them that makes sense for you!
I am hoping to draw together a show in Vancouver in the spring as well.. I have delayed in setting this up, partly because I can't decide where to have it and partly because I have been distracted by this release. Now actually, I am thinking that instead of having it in the lead-up to the tour, I might have it after I get back (might just be some good stories in there...!!). And I *do* foresee the remote possibility late next year, of shows in Toronto, Montreal and even Edmonton and Halifax. Just putting that out there, for what it's worth...
Click here to see all the dates...
morganfinlay.com
My 'home on the range', here on the wide-open plains of our 'second life' that the internet is now, has become quite the little intersection of vibe for me. Kind of like... my internet kitchen table, and... everyone has been stopping by. It's great and as a musician in this day and age I feel more empowered (and realistic) than ever before. Click here to pull up a chair.
Everything that has happened, 'step by step' is somehow connected to my website. It's exciting to have so much content, really! I remember not being able to necessarily connect with the 'content' idea, but I now happily realize that content just... happens.
I'm quite proud of my site, and so happy with Hostbaby.
YouTube
FinlayTV came alive in 2011, and will play a huge part in the next tour (March 17-April 7). Because, I'm going to encourage anybody who feels like it, to shoot live video of shows... and hopefully let me post it!
Of course, the main driver behind my YouTube channel in 2011 was the creative efforts of the six videographers who turned the musical dimension of 'Latitude' into a lush visual one with their heartfelt videos. FinlayTV took on a much homelier vibe this year and it was because of you; Dominik Dunsch, Joe Diepold, Torsten Rudolph, Nina Polkinghorne, Hanna van Behr, and Justus Ramm.
The ten Latitude videos are right here on FinlayTV... please do take a few minutes to troll them all and leave your thoughts!
Facebook/Twitter
This year I have really come into my own in terms of social media-- at least, I guess I am better at managing it, so that it doesn't run my life. Of course, I returned to FB last year after a year+ hiatus, and I have to admit that I have been feeding it more and more. I just love the way all of these threads of people's lives interweave, I have to say that from a standpoint of humanity it feels like the most ironic thing ever; it increases our inter-personal connections by letting us share, create, react with people we otherwise couldn't-- at the same time, the amount of time I spend at the computer is cutting into the amount of real-life, face time that I get with other humans. Hmmm.
Well, anyways. I'm loving it!!
I really enjoy the interactions that are happening on my FB bandpage Please come and like the page. I am pretty newbie towards 'twitting', but I enjoy feeding it and following things that are cool. You will find me on Twitter as MFinlayToday.
Wordpress
This blog site started out as somewhere that I would start to document any insights or opinions, but the truth is that broadcasting snippets of thought thru FB/TW is much more fun for me these days.
I totally love the WP lay-out and ease of interaction... I plan to start feeding it more soon. In the meantime, I love it as a place to post about music I've been hearing and loving. Come and browse right here.
alongtheroad.de
Sway has kept increasing this site's cool factor, and I think that she has it more dialled out then ever before. What an honour! Check it out in English and Deutsch... she also is the ringleader for a different MF page on FB, here.
other sites where Latitude is, or will be...
I really like LastFM, for the way that it works and things get shared. Come and add me to your radio!
My Soundcloud page is fun and easy as pie to operate. I like the purest sharing of music that is going on here. Please come and find me!
I've been having fun feeding Jango airplay credits and the number of people who have been hearing me is actually pretty impressive. I like thesixtyone.com's entire presentation, and the way they skip through so much different indie stuff. Cool bananas.
---
Alright... I think that's the lot of them. Whew! I'm sure there's a couple I've missed, but... we'll just let the internet take care of that won't we now.
Until the next my friend, I hope you enjoy my brand new fifth album as much as I have enjoyed putting it together. It feels like an elevating experience, and more than a little surreal. I love these songs like children. Thank you in advance for cranking up your favourites and sending them out into the world...
Happy New Year to you and yours, and see you out there soon!
[alles bestens, from Morgan]
---
>> december 30, 2011
Back out on the road!!.. I'm raising the 'mf3.0' flag-- it's high time to announce some shows.
Plans to tour again... soon... started to come together last spring, into summer.
Tammo Jansen came on board and brought his great energy, I gave him some names and he brought some as well. From there, he took care of the back and forth of bringing the tour dates online and coordinating the event, while personally moving from Germany to the UK, and then back. Kudos, alter.

The response has been tremendous from everyone involved in putting the tour on, and a killer collection of my *favourite venues* around Germany and Austria have come together. All this is a little more impressive considering several of these places had not heard from me in a few years.
Click here or go to the 'spring tour 2012' tab above, to get all the details!

The 'TBA's listed on the schedule are only 'to be announcing' specific venues, because we will definitely be playing in those towns. The calendar dates we had to make the tour, were only bounded by my commitments back here in Canada-- oh, and a little vacation visit to Wales and Ireland.

Thanks be to the great and noble efforts by Tammo Jansen in Osnabruck, and to each of the venue owners, promoters and bookers who will welcome us to their rooms.
Stock up your tea supply, guys-- that's all I can say.
---
>> december 25, 2011
Welcome to the final video for 'Latitude', my own personal take on the song 'Latitude'!...
First and foremost of course... Merry Christmas to each and every one of you, and I wish you the finest, most relaxing little vacation this weekend and for the next couple days. In fact, I hope it lasts clear into 2012!
It will be a hopeful year in the world I predict, and I hope that all that is good touches you.
I've created the last video in the 'Latitude' series myself...
...I wrote this song in Bern and I think that although this video is clearly a tribute to East Van, the spirit is carried. I dedicate it to fans, friends and family who have pumped a gigantic breath of fresh air and life into my career and my song in the last year; I dedicate it forward to those of you that I will see in person on tour in the spring; and of course, I dedicate it to the marvel of humanity that is East Vancouver, BC.
A most special dedication is saved for last here; that which I owe to the videographers who have taken their time and energy (*it takes time and energy*) to produce videos for my songs. They all managed to pull them together in time for my video release 'schedule' as well, and I was truly moved by each one of them.

Once again, they were:
Dominik Dunsch and 'Factor In'
Joe Diepold and 'Allez Allez'

Torsten Rudolph and '46'
Nina Polkinghorne and 'Strolls of Angels'
Hanna von Behr and 'The Price of Gold'
Justus Ramm and 'Nothing Left To See'
I proudly present to you the final video for my fifth album 'Latitude'!.. it is for you.
Best of the holidays and once again, thank you so much for such a marvelous year of support and love.
Please write me any time (contact page above) to let me know your thoughts!
---
>> december 16, 2011
Second-last video for 'Latitude', Justus Ramm's touching 'Nothing Left To See'...
Each of the videographers for 'Latitude' has taken the time to absorb one of the songs and shape it in their own way, and has carved large amounts of time out of their lives to make these pictures look fantastic.
And we have been blessed to be able to watch them all as they dropped, from the comfort of our own homes!
Tonight's video is from Justus Ramm, who makes 'Nothing Left To See' shine. Enjoy Latitude video #9!
---
>> december 9, 2011
A warm MF welcome tonight... to Hanna von Behr's video for 'The Price of Gold'!
Often times in life I find that it's easy to get swept up and not see the entire chain of events that take place, that lead to the point we're at. There have been a hundred things that have happened since Hanna visited Vancouver in December of last year; when she was here we'd talked about her doing a video for one of the songs on the album.
She graciously accepted the challenge, and so it was that the idea of asking the fans to shoot videos, was born from that moment!
Tonight I proudly release her video, the eighth in the series and yet another great statement made over my music, by friends and fans. Please head up to YouTube or even Facebook to watch and leave a comment!!
>> december 2, 2011
Tonight we arrive at #7... and this one is a montage of my own making, for 'Good Will Running'!
This was actually my first-ever effort at making my own video and I am still quite proud of it! It features sometimes cool, sometimes pretty jumpy footage that I took from a point-and-shoot as I meandered through my first couple tours of Europe. Enjoy its scrappy flavour and as always, please do drop off your comments and likes on my YouTube channel or on Facebook!
---
>> november 25, 2011
Nina Polkinghorne delivers 'Strolls of Angels', for our sixth Latitude video release!
The videos keep rolling out and the passion for the music continues to humble me. Nina's sweet video is the 4th fan-made production from the album... enjoy her hard work and please feel free to drop comments and 'likes', as always!
---
>> november 18, 2011
Presenting 'Upon The Open Grey', the 5th video release for my 5th album 'Latitude'!
It's a huge weekend for MF3.0, as we not only release yet another video for the album, on FinlayTV (see all the fabulous videos that have come before, linked below)... but also finalize the graphics for the album and get set to submit the job to our talented printers on Monday.
(A get-well wish to Dominik who is battling through illness to bring the Latitude booklet to completion!)
So we are halfway to the end of our run of ten fan-made (and self-made) videos for this album... let's celebrate this together with this latest vid. Featuring both Brian Leavesley and our mad-skilled mixer Jeff Grout.
---
>> november 11, 2011
Torsten Rudolph offers us his video for '46'!..
Fourth in the series of fan-made videos (yep, I'm pitching in for a couple too!) comes my friend from Chemnitz's video for '46', the instrumental and album-closing song from 'Latitude'. Watch it here and connect with FinlayTV on youTube to post comments and to share! Thanks to all for support and appreciation of these fans' beautiful and heartfelt efforts...
---
>>november 4, 2011
Announcing video number three from 'Latitude'... it's Joe Diepold's 'Allez Allez'!

Next in the series of amazing fan-produced videos, is Joe Diepold's MF3.0 video for 'Allez Allez'! Make sure to change your YouTube settings to 1080p-HD (bottom right corner of screen) to get the whole picture; and please do leave your comments on FinlayTV (YouTube) as always... enjoy your weekend to the fullest!

---
>> october 28, 2011
'Lighthouse'... it's video number two from Latitude!
Happy weekend to you my friend!... one week after our first-ever video release, with Dominik Dunsch's very personal video for 'Factor In', it's time again... to release another video!
I chose to do this one myself, partly because it's my favourite and partly because our videographers were working on other videos already!... I really do love mixing the visuals with the song and look forward to hearing what you think.
Please do post comments and 'likes' on my youTube channel!... and spread the links... it is tremendously appreciated. Happy weekend!

---
>> october 21, 2011
Our first video... Dominik Dunsch's 'Factor In'!
Greetings from East Van and MFHQ!
Today is a huge day for me, and I am so grateful to be able to share it with you... coming out of this historic year for my music, my career and I, we now start a thrilling set of events that will be looked back at fondly as another MF turning point.
Read on below, but first... Dominik Dunsch's video for 'Factor In'...

Back in the spring, I asked you, the fans if you wanted to shoot a video for one of the songs on 'Latitude', and seven of you responded right away... YES!
So it was that seven different songs were handed over to seven different videographers, to run with and create to. The idea was to let each fan entirely shape a video according to the vision that they had when they listened to the song.
And the results have been unbelievably charming and authentic.
I'm not just being nice when I say that I am totally inspired and motivated when I see the videos that have come in, that come directly from the fans' inner visions and outlooks. The effect of a video, to go along with the song, is something incredibly powerful and moving!

So, with the release of 'Latitude' now just around the corner, we'll begin this morning to roll out one video per week, until each and every video has been posted here to MF.com, and to FinlayTV on YouTube.
Relax and enjoy the efforts, big and small, 'home-jobs' from the hearts of people just like you who offered their time, energy and passion to create visuals for my songs. I couldn't be more inspired by this commitment and I love each and every video equally. I hope you will see past any 'lo-fi' issues to the heart of what is happening here, which is a beautiful tribute to songs that these seven people enjoy.
Endless thanks to the videographers and to you for tuning in... the musical/visual harmony between Morgan Finlay songs and the environment around us, begins!!
Enjoy and please comment on and pass along as always,
[from Morgan]
---
>> october 15, 2011

Good morning, my dear friends and MF supporters!..
Just waking up here in East Vancouver, and awakening to the reality that this IndieGoGo campaign has been. Now finally closed, it has been absolutely... inspiring... unbelievable. Absolutely the real thing!!
MF fans and friends, each of you-- together-- has shown me what is possible when the music and faith speak first. You have made my dream of releasing a record, and being able to focus on the music, entirely possible and what's more... you've pushed it into an even greater gear by surging over the goal amount, to $5,652.
The extra amount over the goal amount of $5,000 will go towards paying the IndieGoGo fee (4% of money raised) and what's left after that, directly on to the promotion budget (added to the $750). Since this is money and investment that we're talking about here... you can trust that I will be 120% accountable with every single move. I think that this might make your investment feel even richer. Look for the breakdown of where the money is going, and even when it has been paid, on a special IndieGoGo/Latitude page that I will make on my site here later this weekend.
Now, it's also very important to me that I take a minute to thank every person who has watched this campaign roll, and known that they can't afford to contribute. Your support and love is equally valued!! and... this is something that I would actually like to remind the 97 contributors:
*your contributions are actually doing what many people cannot afford to do*... that is to say... as if it wasn't enough that your funds are speaking for YOUR belief and your love...

...your contributions speak, and act, for the entire fanbase who support and love just like you!
I am going to make each and every one of you proud.

You were right Torsten-- I really should relax today. It feels like I have not taken a minute away from things, for the last 80 days and not only would it feel good-- it's probably vital.
In the meantime, this album, this 5th collection of songs that I've made called 'Latitude' moves into a thrilling new phase and I have a lot to write about the process, the emotions all the way along.
I haven't decided exactly where I will mostly gather them, since I like each of these different media platforms for different reasons. However, for the purpose of centralizing my thoughts (!), and reaching the most people with them I think that I will probably do the primary updates here on MF.com, and link to them from my MF bandpage on Facebook. Trust that you will be 'in the know', every minute of the way.

Now I look out the window, into a new day dawning for my music and I. How... far this has all come since Toronto in 2002...
Thank you, every one of you, for making this all possible.
I feel like words are just not enough-- though I've always got a trunk-full of them-- I am in a wonderful space of realizations today and I just want to absorb it for a few hours, before we blast forward-- together-- towards the release, and the spring tour.
Have a TERRIFIC DAY in your life and thank you infinitely for your faith!!
[love and respect, in my brightest morning yet. Morgan]

---
>> october 1
Today the mixes that Jeff Grout and Jake Roeder brought together, will travel down to land on Brock McFarlane's console to be blessed by his talent.
Check out the new samples on the 'Latitude song samples' tab above!

In the last couple days, as Jake bounced me these unbelievably warm mixes of 'Latitude', 'Progress', 'Factor In' and '46', I have been really connecting with the feelings around the writing of these songs; how we've brought them this far; and above and beyond, an appreciation of the love and support of the people involved in my music, my career and my life. Thanks to each of you; to the musical team of players and engineers that has helped craft these songs, to my IndieGoGo team, to the videographer team that is shooting videos, to Tammo and the promoters who are crafting the perfect tour.

I'll put my raincoat on in a half hour, load the hard drive into my bag and have a great walk through the mist, from Commercial Drive down past Main Street. And the mastering of my creations will begin. On to the next-- I want to taste every flavour.
---
>> september 14
WOW!! The power of all of us, acting and thinking together... caring for the earth!.. Bless the lush greens and the gorgeous blues...
Watch the live feed right now... 24 speakers from 24 cities all around the world... the Climate Project has got to be heard. GO LIVE:
---
>> september 3
Marker by marker-- here's the latest! *SONG SAMPLES* for each of the 13 tracks of 'Latitude'!!
Listen to them on my Facebook player! ... or click the 'Latitude' tab at the top of this page!

The oven's still hot-- it's such an intense state to be in, when you've finally birthed something so intimate. I'm really overcome.

A great stretch with Jeff Grout, the concertmaster on mix; process was super fun and relaxed. Now it's about letting the songs ring through the halls... and keeping things hot on IndieGoGo.com! (please come up, and find yourself a 'perk'!)

Best of these days, such faith... it is awe-inspiring. This one's for you.

[from Morgan]

---
>> august 27, 2011
May this good man rest in peace, may his vision make us all hopeful.
A letter to Canadians from the Honourable Jack Layton
August 20, 2011
Toronto, Ontario
Dear Friends,
Tens of thousands of Canadians have written to me in recent weeks to wish me well. I want to thank each and every one of you for your thoughtful, inspiring and often beautiful notes, cards and gifts. Your spirit and love have lit up my home, my spirit, and my determination.
Unfortunately my treatment has not worked out as I hoped. So I am giving this letter to my partner Olivia to share with you in the circumstance in which I cannot continue.
I recommend that Hull-Aylmer MP Nycole Turmel continue her work as our interim leader until a permanent successor is elected.
I recommend the party hold a leadership vote as early as possible in the New Year, on approximately the same timelines as in 2003, so that our new leader has ample time to reconsolidate our team, renew our party and our program, and move forward towards the next election.
A few additional thoughts:
To other Canadians who are on journeys to defeat cancer and to live their lives, I say this: please don't be discouraged that my own journey hasn't gone as well as I had hoped. You must not lose your own hope. Treatments and therapies have never been better in the face of this disease. You have every reason to be optimistic, determined, and focused on the future. My only other advice is to cherish every moment with those you love at every stage of your journey, as I have done this summer.
To the members of my party: we've done remarkable things together in the past eight years. It has been a privilege to lead the New Democratic Party and I am most grateful for your confidence, your support, and the endless hours of volunteer commitment you have devoted to our cause. There will be those who will try to persuade you to give up our cause. But that cause is much bigger than any one leader. Answer them by recommitting with energy and determination to our work. Remember our proud history of social justice, universal health care, public pensions and making sure no one is left behind. Let's continue to move forward. Let's demonstrate in everything we do in the four years before us that we are ready to serve our beloved Canada as its next government.
To the members of our parliamentary caucus: I have been privileged to work with each and every one of you. Our caucus meetings were always the highlight of my week. It has been my role to ask a great deal from you. And now I am going to do so again. Canadians will be closely watching you in the months to come. Colleagues, I know you will make the tens of thousands of members of our party proud of you by demonstrating the same seamless teamwork and solidarity that has earned us the confidence of millions of Canadians in the recent election.
To my fellow Quebecers: On May 2nd, you made an historic decision. You decided that the way to replace Canada's Conservative federal government with something better was by working together in partnership with progressive-minded Canadians across the country. You made the right decision then; it is still the right decision today; and it will be the right decision right through to the next election, when we will succeed, together. You have elected a superb team of New Democrats to Parliament. They are going to be doing remarkable things in the years to come to make this country better for us all.
To young Canadians: All my life I have worked to make things better. Hope and optimism have defined my political career, and I continue to be hopeful and optimistic about Canada. Young people have been a great source of inspiration for me. I have met and talked with so many of you about your dreams, your frustrations, and your ideas for change. More and more, you are engaging in politics because you want to change things for the better. Many of you have placed your trust in our party. As my time in political life draws to a close I want to share with you my belief in your power to change this country and this world. There are great challenges before you, from the overwhelming nature of climate change to the unfairness of an economy that excludes so many from our collective wealth, and the changes necessary to build a more inclusive and generous Canada. I believe in you. Your energy, your vision, your passion for justice are exactly what this country needs today. You need to be at the heart of our economy, our political life, and our plans for the present and the future.
And finally, to all Canadians: Canada is a great country, one of the hopes of the world. We can be a better one – a country of greater equality, justice, and opportunity. We can build a prosperous economy and a society that shares its benefits more fairly. We can look after our seniors. We can offer better futures for our children. We can do our part to save the world's environment. We can restore our good name in the world. We can do all of these things because we finally have a party system at the national level where there are real choices; where your vote matters; where working for change can actually bring about change. In the months and years to come, New Democrats will put a compelling new alternative to you. My colleagues in our party are an impressive, committed team. Give them a careful hearing; consider the alternatives; and consider that we can be a better, fairer, more equal country by working together. Don't let them tell you it can't be done.
My friends, love is better than anger. Hope is better than fear. Optimism is better than despair. So let us be loving, hopeful and optimistic. And we'll change the world.
All my very best,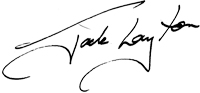 Jack Layton
---
>> august 2, 2011
I just posted these updates to my email list: wouldn't be fair for you not to see them too. It's a little long, but... everything's in there!
Join on to the list in the little box to your right there to get these updates by email, as they happen!

In Song & Video... it's MF3.0!
---
Well, my friend; 'Latitude' is in its final approach...

Happy summertime in your world... I hope you are keeping well and feeling the warm embrace of life. I know many of you have been having some regretful weather but... have faith! The bright stuff is coming. (And I don't mean snow)

Yes-- it has been one hell of a year in East Vancouver so far, on the personal side of things; but that belongs in another conversation. Challenges of life, we all know and mine are no more important than yours.
Meanwhile, after some 2.5 years since my last stage-- and 4 years since my last release-- there is something really huge growing under our feet here, and little details are quickly turning into big news. There are several different parts to this picture!.. and I am going to roll them out to you, one by one over the next several weeks, with some updates below.
There is so much going on that I only hope that I can keep up!.. after all this time, it seems that it is OK if it just comes on nice and slow.

---
Firstly, let me start with you.
Thank you for sticking with me, and staying in touch, for my music... and for me. you cannot know how much this has meant for me, lighting up the moments where all I've wanted to do was get back to the stage, plug in and have a sip of tea as I peer out through the lights.

Thank you for voting on the songs that you wanted to hear on 'Latitude'... The recordings are humming right along and this is the subject of my first update below!
Thank you for diving in to direct videos for 'Latitude'... so far, eight of you have jumped in to share your vision, and chosen one of the thirteen songs to be yours to shoot. Hey videographers... three are still available! Read about 'Latitude's video crusade in my second update.
Thank you for writing and asking me time and time again, when you could pick up the album, and when I was going to get back on the road. I have the answer to both of these questions!... and I am going to unveil them in the next two weeks. That would be the third update below!
And finally... thank you for coming to meet me in the new places that you can find me, 'up' on the internet... it has been a steady path to get all these twitters and facebooks in line, and I'm not done yet. That's the update for the end of this mail-- read on!

---
Meet the songs, all over again!.. a glance at where 'Latitude' is at.
I've been chopping away at the recordings and taking in the amazing performances of my talented friends. First came Dean Drouillard's guitar tracks, which elevated Lighthouse and The Price of Gold to perfection out of the gate. They grew gigantic and listening to him I knew we were going to have an album. That was in the end of May.

The month of June brought Mike Olsen's beautiful, haunting cello lines on The Maker's Hand, Latitude, and Lighthouse. They have quickly defined these songs and you won't ever forget them.

Then, in the first week of July I heard something in my head; it was an accordion, and it had something to say. The following week I was sitting in on a once-a-month accordion jam at a punky bookstore in East Van, and this is where I met Katheryn Petersen. Soon after came her wonderful contribution to Allez Allez, which I'm sure you will agree, was 'written' from the start.
Bringing us... up to the moment! Marlow Holder and I met last week and he delivered a perfectly inspired bass feel for The Price Of Gold and Upon The Open Grey. We started work on Allez Allez as well which will come to fruition at our next session, along with Lighthouse and Progress. His work will be a strong cornerstone for the 'produced' songs from the record.

Alas-- the only hitch (so far) in the process has been in the drums department... after all this process with my go-to drummer, the very talented brother Tom Steppich, we have agreed that it is too hard to style and track his cuts from across the world, given the means and the amount of time that we have. You will see us playing together on a future release when we can be closer in the process-- already looking forward to bringing it together.

Look for an update on the percussion side of things in the next newsletter... and trust me when I say that these songs are absolutely glowing... all cannons squarely aimed at an October release!

---
Now-- the 'Latitude' videos!
In the last newsletter I wrote, I put the call out for videographers to do their own video for one of the 13 songs on Latitude, The response has been incredibly inspiring!!
Now, some weeks later, we are *eight* video directors, and counting! This number includes me, since I will do two of the videos myself.
So-- there's still time to join us and create a video for one of the 3 songs that are left!.. As I wrote in the last newsletter, there are only three rules that I have for you; the rest is 100% wide open for you to make it the way YOU feel it:
1) No violence, 2) No religion, and 3) No porn.
Can you create within these lines, and get your video done by September 15th? You do NOT have to have any level of video-making talent or experience, just the time and access to the gear you need. And of course... the passion for the song you're doing!
If you think you can realistically see yourself doing a video, please drop me a line so we can set you up!
All videos will be promoted on FinlayTV on YouTube; I will steer every bit of traffic to watch your work, and credit you anywhere possible. And your video will be released alongside the 'Latitude' songs, forming the visual representation of these songs that everyone will remember!
Without any more delay... I am absolutely thrilled and honoured to announce the following creative projects (in no particular order):
Justus is producing 'Nothing Left To See'
Hanna is producing 'The Price of Gold'
Nina is producing 'Strolls of Angels'
Joe is producing 'Allez Allez'
Stefan is producing 'Progress'
Dominik is producing 'Factor In'
Kaddy is producing 'Another Old Friend'
and I will produce 'Good Will Running' and 'Latitude'.
What a thrill this is! Video and audio, finally coming together for MF 3.0. Thank you to all the directors!! and hope to add you to the list...
---
Introducing... IndieGoGo!

A friend of mine told me about Kickstarter a couple of months ago, and I was as excited as ever by the idea of fans of my music being able to get intimately involved with my music and my career. Not only that, but... well, I am not able to pay for this entire recording process, the promotion of the record and getting it out onto the stages on my own. 'Crowdfunding' was suddenly a very logical step to take.
The central idea is that you can buy one of the 'perks' that I will offer (I will have 12), and by supporting my 'campaign' (as they call it), we both get something very real out of this. It is basically as though... you are not only a fan of my music, but also even my record label, simply by buying an album!... since of course, one of the perks on offer will be a fresh new copy of my brand new record, 'Latitude'.
You can read all about the other rewards that I will have when you have a look at my 'campaign'!... I've been building it up as a draft behind the scenes for the last couple weeks, and so it hasn't gone live yet. It will go live in the next two weeks, once everything is all together... I will send another newsletter and post it on the 'networks', to get everyone up to check it out. For now, feel free to click on through right here to see what IndieGogo.com is all about!
People like Aleisha Reale, Val Mason and Pete Coons have been majorly helpful as I create what is basically a proposal and a promise, to you and to everybody who will choose to support the making this record, and the tour that will follow. Other soul sisters & brothers who have gotten on board already as 'team members' (interested?) include Tanja Hiepler, Christina Werner, Christof Weber, Kaddy and Sway.
Please help me out by dropping in, and spreading the word once it gets up and running! It's all very exciting and I must admit-- a little nerve-wracking at the same time. Now THIS is as 2011 as it gets!

---
And finally... Mr. Super Social!

I climbed back into the Facebook ship at the beginning of the year, but.. this was only the beginning. I only recently jumped on the Twitter Train (ay, ay, ay!) and I have to admit that I don't yet fully understand it... but it does seem fun!
Click through on the buttons below and join me on these networks, where I am posting thoughts and opinion pieces (it is me after all!), and updates on the many processes of 'Latitude' as they rumble along.
---
More updates to come as they happen... and Latitude rises from one stage to the next!
Please feel free to write me any time, and stay healthy and happy to the next,
[from Morgan]
---
>> july 27, 2011
Very happy to have been involved in this effort in Wiener Neustadt, Austria to provide homeless and recently immigrated people with work, and the means to continue working and living a fuller life. I was asked to add a song to their compilation, and you will hear 'Night At The Mercury' on there alongside 16 other talented artists.
Kudos to Brigitte Haberstroh (see her site here) who has coordinated the benefit CD and the whole drive to make a difference. She wrote the artists recently, to announce that since the launch of the CD, the organization has been able to buy weather-proof jackets, German courses, shoes, bikes, backpacks, and more to help these people survive against the odds.

The CD, called 'Live More Musically', was proposed in coordination with the amazing Pinki at the Backstage Bar, and Martin at No Mainstream Music. Click through here for more info:
http://www.nomainstream-music.com/Album/livemoremusically.aspx
Thank YOU for bringing this important project to it's feet!
>> july 2, 2011
Well my friends... here we are. On the path to the release of 'Latitude' !
I am really so happy to be making this album at this time in my life, and right alongside fans of my music. I can hardly tell you just how much your support means to me.
Thank you.
---
So this summer, with the songlist that you chose back in January in hand, I set to bringing in a handful of very talented musicians, who would contribute to parts of the record. Of course at the same time, I got down to refreshing the performances that are already down, and playing with mixes. What a happy process for me; what a personal milestone.
So at this point-- the production of the new album is moving through the first stage and will see the light of day after mixing, mastering and other due process is finished... it will be a fall release. (exact date TBA... check back right here!)
Things have gotten off to an incredible start, with friend and accomplice Dean Drouillard (Sarah Harmer, Royal Wood) weighing in on three tracks with some guitar parts that have simply brought those songs to an epic place.
And wait until you hear the cellos that Mike Olsen (Arcade Fire, Hidden Cameras) has laid upon his three songs... they are riveting and almost make me feel like the songs were written around his melodies.
As July starts, the month promises to be gigantic as well, especially when I start merging into my songs the international rhythm section of Marlow Holder (Kinnie Starr, Zubot & Dawson) on bass, and Tom Steppich (The Presley Family) on drums. I'm bracing for more mind-blowing performances as these two bros put the hammer down on five tunes.
---
Meanwhile, I have decided that every good song... deserves a good video!
Audio and Video for me are such a natural pair, and the songs have a way of growing when they are together; at least in my mind!
So the next step in the coming forth of Latitude, was to reach out to the MF list and ask for videographers for the new record! I sent an email around to the fanlist, asking if anyone was interested in shooting videos, to be released simultaneously with the album.
This idea has come roaring out of the blocks, and to now... we are seven different videographers/directors who will shoot seven different videos for the songs on the album!
It is almost hard to explain how very, very cool it is to know that there are six people (plus myself) who heard these songs and wanted to make visual statements to accompany them.
If you want to create a video for one of the six songs that do not yet have directors, please just email me... (before there's none left!)
---
Lastly, but certainly not least, I am very happy to announce that Dominik Dunsch (dunsch-photography.com) will bring his photographic vision to the graphics of Latitude; once again, I am honoured to share this project with such a talent who gets what I am doing. Look for an exciting visual collection from him that defines the spirit of the album.
All of the people involved in the production of the album, audio/video or otherwise are busy professionals who understand what is going on with me and my songs, and I could not have done this without them. I thank each and every one of them and I am humbled.
---
Keep checking back for a thrilling announcement that has to do with the next tour, coming soon!... some bold new ground for me that will bring me back to the road-- and you are once again right in the passenger seat, where you belong. Buckle up!
To then, health and inner peace and big sunshine to carry you--
[from Morgan]
** Sign up to receive my newsletter every once in a while (on the right side of the page), and you'll be right up to speed with the Latitude release and coming shows!**
---
summer time... and the tracks roll in!
june 8, 2011--
boo-YAH from Vancouver! it's getting hot here and we are all soaking it up on the coast. I told Frank the other day that my favorite word of the summer was 'Ahhh'. With the Canucks struggling in the playoffs, it's time for me to focus back on what else is going on here...

HERE!.. right at home, in front of my Mac with these sessions live, I am keeping the cuts from my next album Latitude as natural and close to the heart as possible. Wait til you hear what my inspiring brother Dean Drouillard (Sarah Harmer) has added to 'The Price of Gold', and 'Lighthouse' on guitars. They sound unbelievable.
And we're just getting started... keep it locked here!
Meanwhile... how would YOU like to be an official Morgan Finlay videographer? I am looking for videographers (of any skill whatsoever!) to create a video for their favorite song from the coming record. There are several perks involved, but best of all your video could be the one that launches the record, in this viral world, and becomes synonymous with some of my music. Who knows where THAT adventure could lead!

Please drop a line if you want in!.. and keep it locked here for updates through the summer and towards the fall release...

[from Morgan]
ps. When you have the time, please do go out into the world and check out some of the sites I'm on... choose your favourites, tell someone and help me spread my music! Thanks!
---
<< the official release of Latitude is January 1st!.. pre-listen on Bandcamp.com
<< follow the pace of things at your very own morganfinlay.com
<< watch all of the videos for Latitude, and more on FinlayTV
<< make it Finlay Radio... at LastFM or on Jango
<< read up... MF's WordPress blog
<< MF on Facebook here and at Sway's FB group here
<< pick up Latitude or any MF tracks you might be missing at cdbaby.com
<< peruse Sway's très cool tribute at alongtheroad.de
<< check out MF's marks: Seagull Guitars, D'Addario Strings, and Dayton Boots